ESL (Electronic Sports League)
This is a combination of various esports tournaments and leagues operated and owned under the same name. The ESL is the biggest esport conglomerate globally, and it has four main divisions:
National Championships: limited to a specific country
Play: features tournaments across various levels
Pro Tour: continuous circuit of international events and only features three games: Starcraft 2, WarCraft 3, and Counter-Strike.
One: offline tournaments among top players for every game.
There's over $12.5 up for grabs throughout over 60 competitions.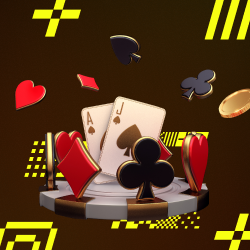 Mobile Legends
While console and PC games have dominated the esport industry, mobile gaming has become increasingly popular over the years, especially in South East Asia. Among the most popular mobile games is Mobile Legends which closely mimics League of Legends. The Mobile Legends league is the biggest mobile tournament globally, managing to bag the Best mobile tournament of the year at EXGCON in 2019.
MLG (Major League Gaming)
This umbrella company encompasses various leagues and tournaments, the biggest being the MLG Pro Circuit. The Pro Circuit league is headquartered in New York and was established 17 years ago. This tournament has awarded gamers over $9.5 million, and it features titles like Call of Duty, World of WarCraft, Overwatch, and Hearthstone.
LCK (League of Legends Championship Korea)
Founded in 2012, LCK is the most popular League of Legends tournament in South Korea. Teams play twice annually; only the top six teams qualify for the playoffs. Players who perform well in LCK can qualify directly for the LoL world championship. The tournament is the best-performing LoL competition globally and has given out over $336000 in rewards.
ELeague
This tournament was designed to bridge the gap between mainstream culture and esports. The league began with CS: GO competition in 2016 and has since incorporated various games, including COD, Overwatch, Formula E, Dota 2, Street Fighter 5, etc. Since its launch, the league has paid more than $8.6 million in prize money.
PMPL (PUBG Mobile Pro League)
This is one of the most popular battle royale games featuring teams from Africa, the Middle East, South Asia, Southeast Asia, Europe, and the Americas. The league features global and regional tournaments; the top teams from each region play against each other in the global championships.
DPC (Dota Pro Circuit)
This is the official competition for Dota 2, a popular MOAB video game that consists of three main competitions. The outcome of regional competitions determines the teams that qualify to play in the main competitions.
The regions involved in this tournament include Western and Eastern Europe, China, Southeast Asia, and North and South America. The 12 best teams usually battle it out in the international tournament.
VALORANT
This circuit tournament consists of three tournaments; Champions, Masters, and Challengers. Teams must play qualifiers to reach the Challengers tournament and then battle it out to reach the masters. Masters competitions are divided into two, and players who win them qualify for the championships.
Overwatch League
The Overwatch game developers made this league, and it's a smaller league in MLG. The league works differently from other esports leagues as it uses a permanent set of teams from specific cities to participate in championships, playoffs, and regular season tournaments.
RLCS (Rocket League Championship)
This global league features the best rocket league teams and players worldwide. The league was launched in 2016 by Psyonix, and its prize pool has risen from $55000 to $6 million in 5 years. The seven regions involved in this league include North and South America, Africa, Oceania, North and South Asia, and Europe.
Honorable Mentions
NBA 2K Tournament
This esport league is backed by the NBA, and it features 24 various franchises. The tournaments work the same way as the NBA, with five-versus gameplay. The teams featured in this league include Dux Infinitos, Griz, and Bucks Gaming. When the game was launched in 2018, it only featured 17 teams, but it has since expanded.
CDL (Call of Duty League)
Call of duty is one of the most popular video game franchises, and it has a league featuring 12-city-based teams competing in regular seasons, playoffs, and championships. Some teams in this league include Seattle Surge, Optic Texas, and Toronto Ultra.
Frequently Asked Questions
1. What's the most popular e-sport?
LoL is considered the most popular esport title as it's the most watched tournament globally; however, other games like CS: GO, PUBG, and DOTA 2 are also popular.
2. What's the largest esport tournament?
The ESL is the largest third-party esport league globally; other large third-party leagues are Elegaue and MLG. Most of these leagues use an in-house system where game publishers and developers with rights host events themselves.
3. Which esport game has made the most cash?
Dota 2 has the highest number of prizes, with players walking away with over $227 million.